Adding light to dark rooms is one of the quickest and cheapest thing you can do to a space to really make a difference to how it feels.
My boy and I have lived in various houses over the years — some rented but mostly bought.
Buying a house is sometimes fraught with worry. Although, despite all that, for me it's one of my favourite things ever.
Getting that phonecall to say you've exchanged; followed by another to say the money's in and you've completed. Then the house is yours, is SO exciting.
Picking up the key, turning it in the lock for the first time, then walking in to the building that you will call home is one of the best feelings in the world.
I can't quite put my finger on that magical element that makes us want to buy a property.
Sometimes — when everything looks good on paper — you walk through the door and it just doesn't feel quite right.
Although I'm pretty sure that 'light' plays a major factor in why we've fallen for most of the houses we've bought over the years.
Quick View of What You'll Find on This Page
Tripping The Light Fantastic
Even the cottage we live in now has fairly decent light — considering the windows aren't huge and the ceilings are fairly low.
The first day we ever walked inside, it was pouring down outside. A grey, wet miserable day in March.
Yet the light in the little cottage — that was to become our home — was lovely. For such a dull day outside, the cottage felt bright and welcoming.
But what to do if the house you live in doesn't get its fair share of daylight?
Don't despair — I've got a few tricks for adding light to dark rooms :)
Adding light to dark rooms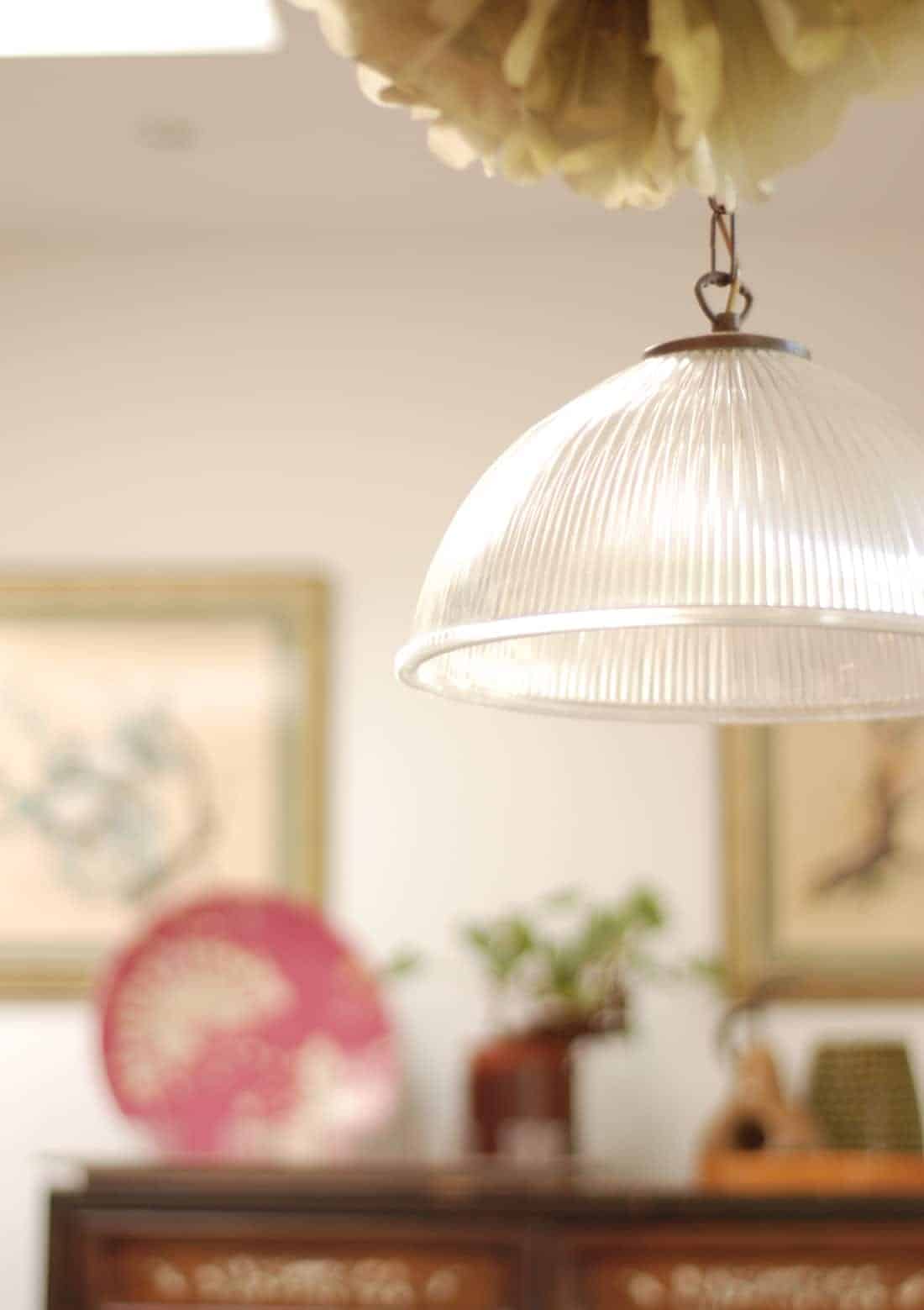 Lighting
Firstly, invest in decent lighting! It sounds silly but lighting your rooms properly will make the world of difference. Specialist lighting companies have everything you need for perfect lighting in the home.
There are three key things to think about:
GENERAL LIGHTING
The main lighting in your room.
Pendant, wall, side-lamps; use sufficient general lighting to make sure the room is well lit enough for you to do day-to-day (and night) tasks with ease.
TASK LIGHTING
Great for shedding a bit of extra light on activities;
reading, cooking and crafts etc. Desk lamps and spotlights are perfect for this.
ACCENT LIGHTING
Basically a light source which is specifically trained on something you want to draw attention to. Paintings, plants or sculptures can all benefit from a little bit of accent lighting. Plus it has the added benefits of making a room look larger, if it's done well.
The beautiful glass light fittings in my friend's Brighton Town House (above) have been carefully planned to give light even when they're off!
They catch the light wonderfully and add another dimension to the room.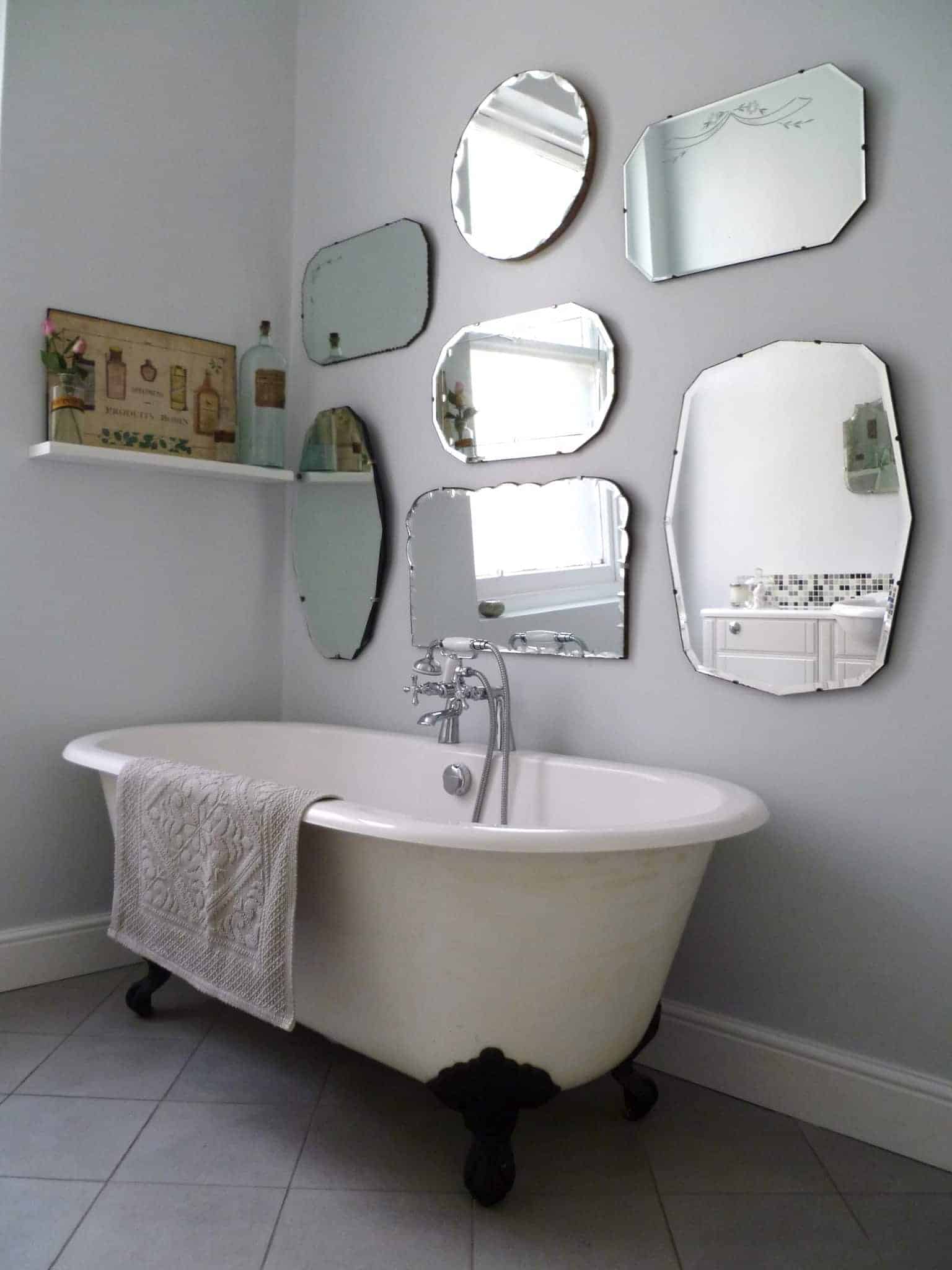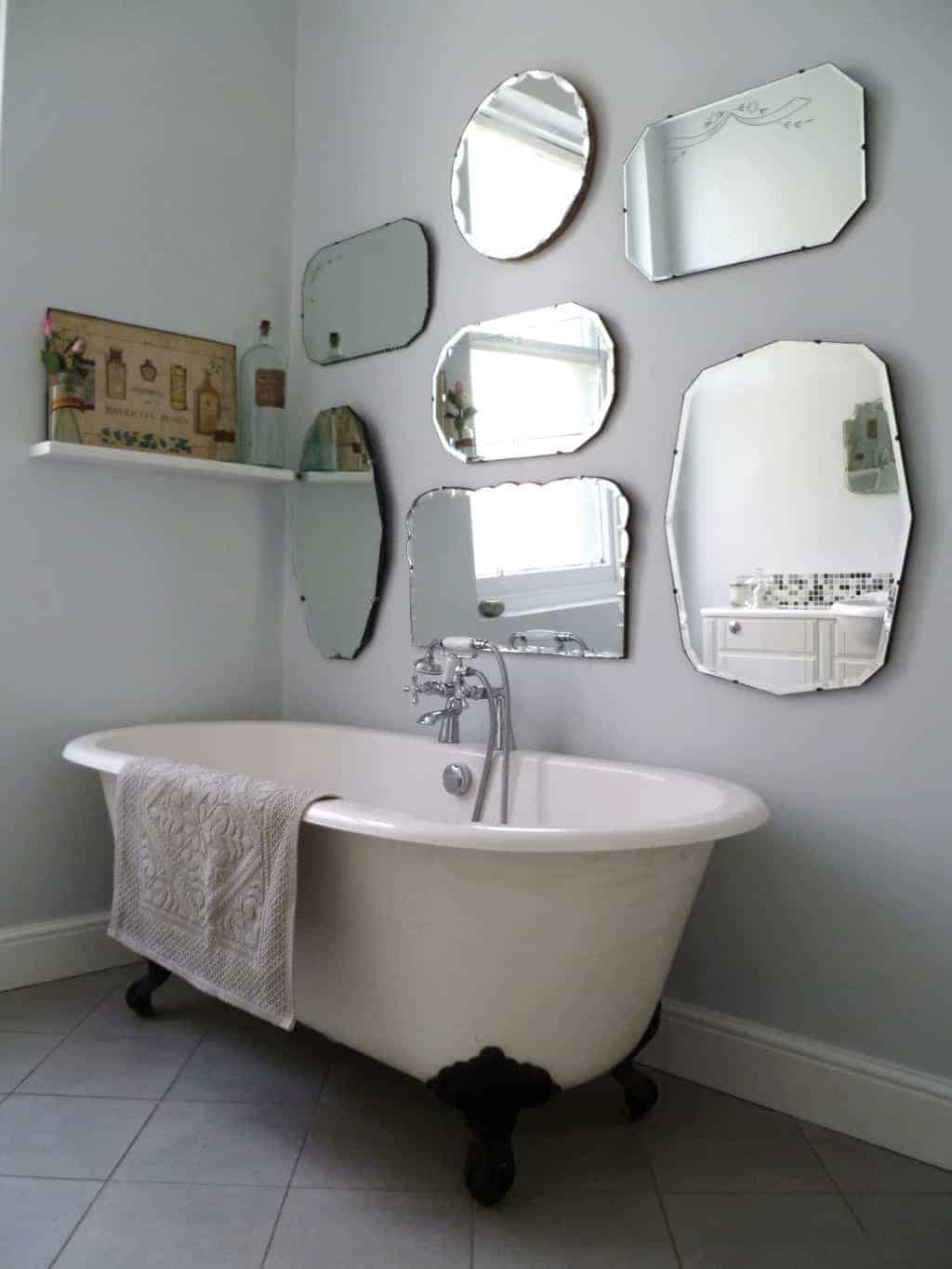 Mirrors
I'm a HUGE fan of mirrors — just look at this beautiful display of vintage mirrors (above) from the Decorator's Notebook.
Place just one of those beauties opposite a window and watch how the light bounces round the room but adding a whole collection will really maximise the light, in even the smallest, darkest space.
The same can be said with glass fronted pictures, plus metal and glass accessories. Get that light twinkling on lots of different surfaces in your room and see how much lighter and brighter it feels.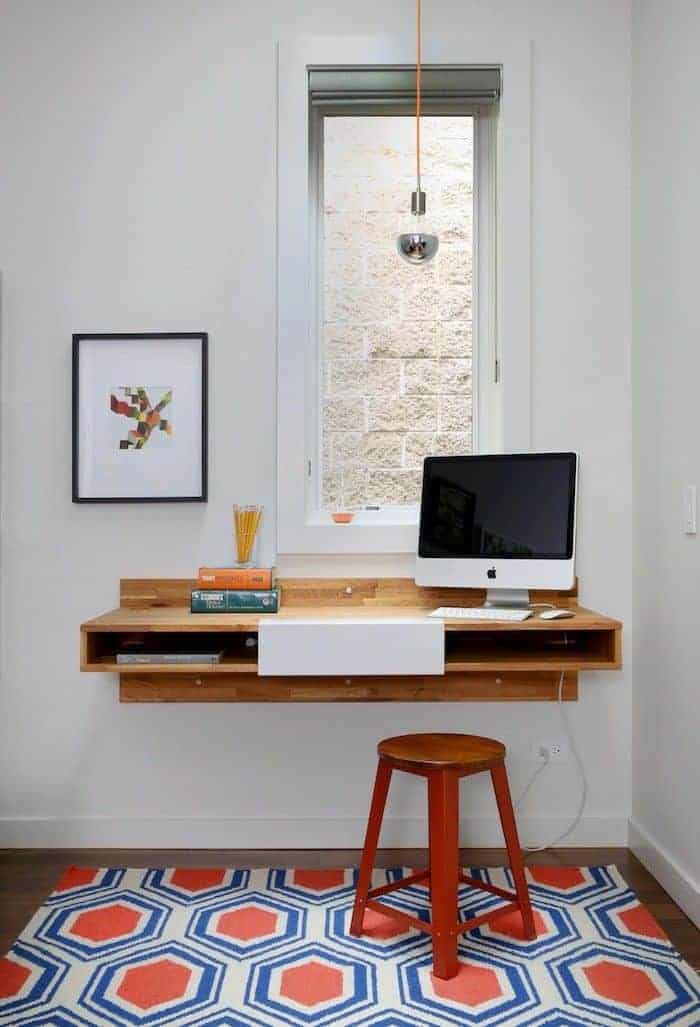 Paint
It goes without saying that light, bright paint colours will make a room feel brighter and more spacious than dark, muted colours but did you know that you can actually buy paint that is specially formulated to bounce even more light around a room?
Dulux Light and Space has a patented formulation, with light reflective particles, that reflect light back into a room. Perfect for opening up small, dark areas.
When I have the time, I'm going to be giving our newly made-over guest bedroom a lick of the white Light and Space paint. I recently wallpapered the ceiling in there and it's given the room a new fresh look but — as there is just one small window — it could do with a little more help to make it feel light and airy.
There we have it! Three easy ways to brighten up a dark room and ensure your home is as light and bright as possible.
So even if your cottage in the country isn't bathed in natural daylight or your flat is less 'pied-à-terre' and more 'gloomy cave', there are always things we can do to shed a little more light on the situation.
Have you got any other tips for adding light to dark rooms? I'd love to hear from you :)